Green Energy That Works For Industry

Heliogen's modular solution is designed to replace the use of fossil fuels in demanding operations. By combining AI-controlled concentrating solar thermal technology with long-duration thermal energy storage, Heliogen can provide dispatchable renewable energy for heat and energy-intensive operations.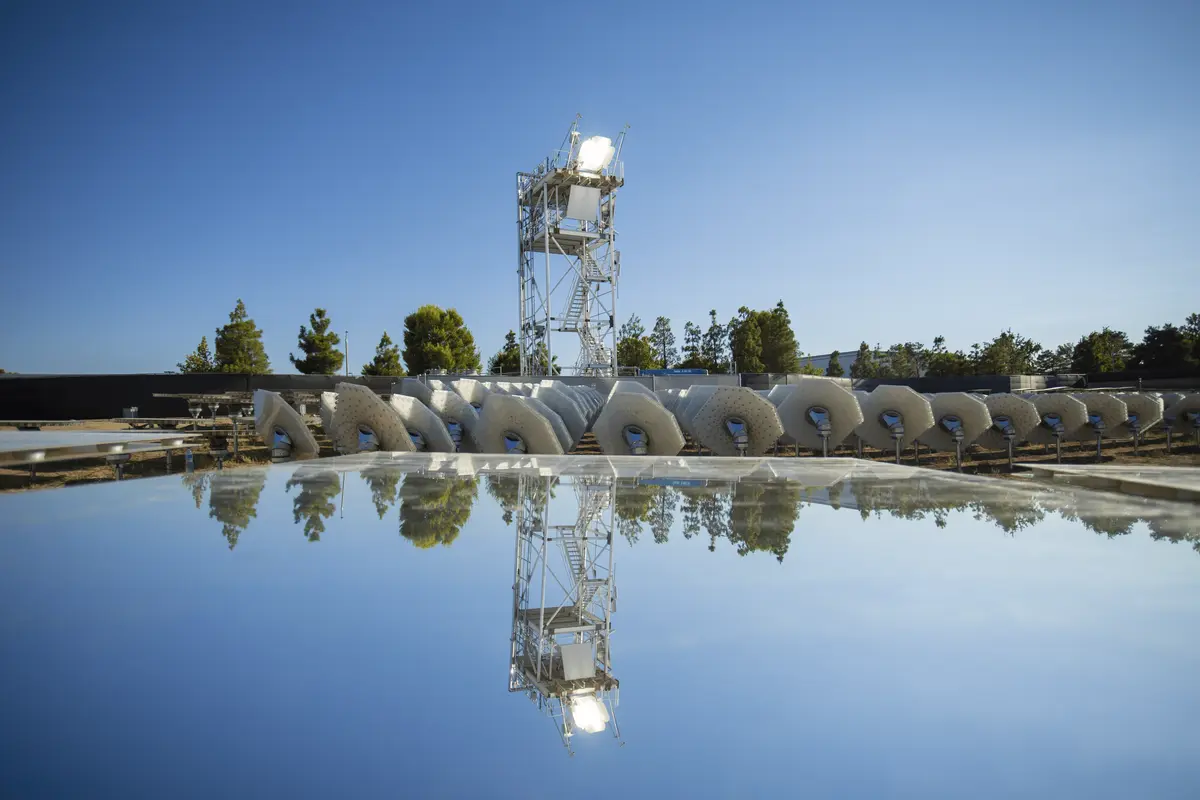 Aligning with Your Energy Transition Strategy
Decarbonize Your Operations
With over 50% of global greenhouse gas emissions coming from industry and transportation, transitioning these sectors to renewable energy is an immediate imperative. Heliogen starts with solutions for process steam, green power generation and transportation-grade green hydrogen, with a goal to beat the price of fossil fuels. By concentrating solar thermal energy and storing it, we give businesses an efficient, dispatchable alternative.
Cost Efficiency
up to 85%
Capacity factor makes Heliogen more cost effective than other renewable alternatives.
Heliogen aims to make clean energy more economical than fossil fuels.
By addressing intermittency, we have designed a solution that can deliver, dispatchable energy from sunlight.
Clean, Renewable Steam
500
Million metric tons of greenhouse gas emitted in the US to generate industrial steam.
Our technology cost effectively supplies carbon-free industrial steam
up to 300 °C. 
SUSTAINABILITY
250k
Kilograms/year of fuel-cell, vehicle-grade hydrogen from a Heliogen hydrogen module.
Each module can produce enough green hydrogen fuel to supply a fleet of 18 heavy-duty trucks covering approximately 5600 miles (9000 km) per day.
See Solar Thermal at Work
Advanced Concentrating Solar Thermal Energy
Our patented, breakthrough technology uses AI, cameras, and advanced computer vision software to precisely align an array of small mirrors that reflect and concentrate sunlight on a receiver tower. During the daytime, the receiver generates heat which is transferred to thermal energy storage and supplies continuous clean steam. Heliogen's modular solar thermal energy plant can be located anywhere with sufficient sunlight, producing dispatchable and cost competitive electric power. Our ability to produce green heat and power make us uniquely suited for harnessing efficiencies to produce carbon-free hydrogen.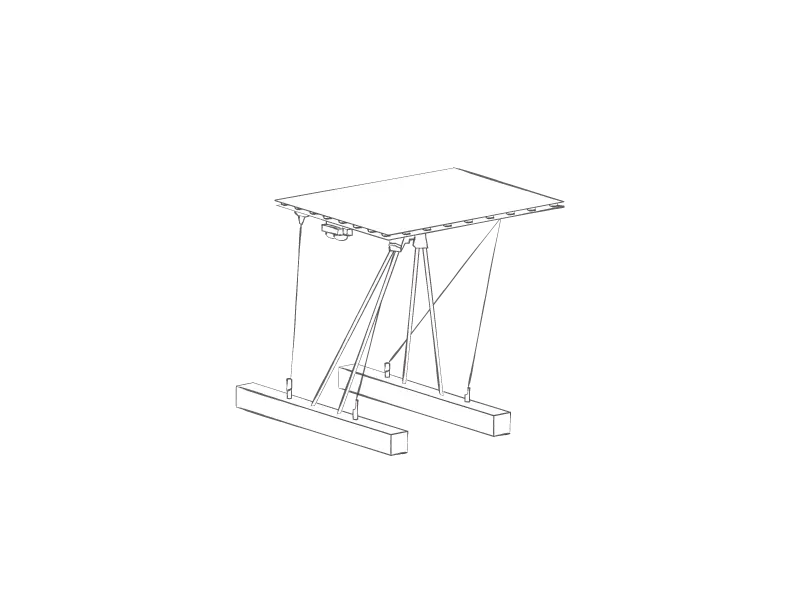 Heliostats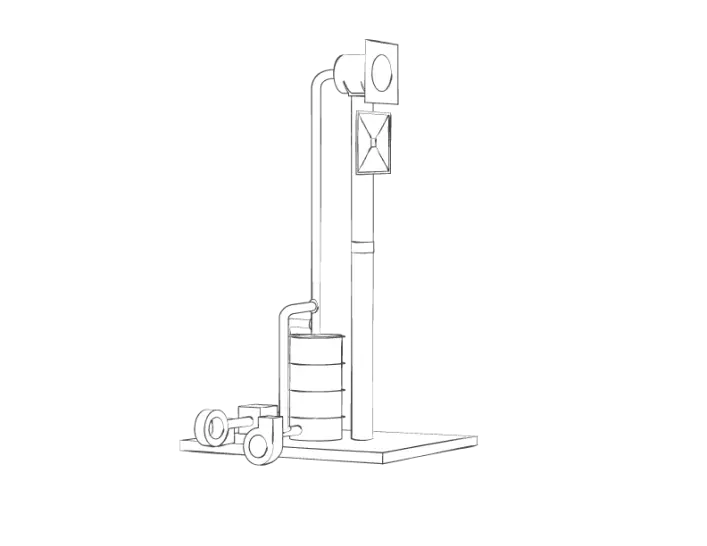 Receiver Tower
Receiver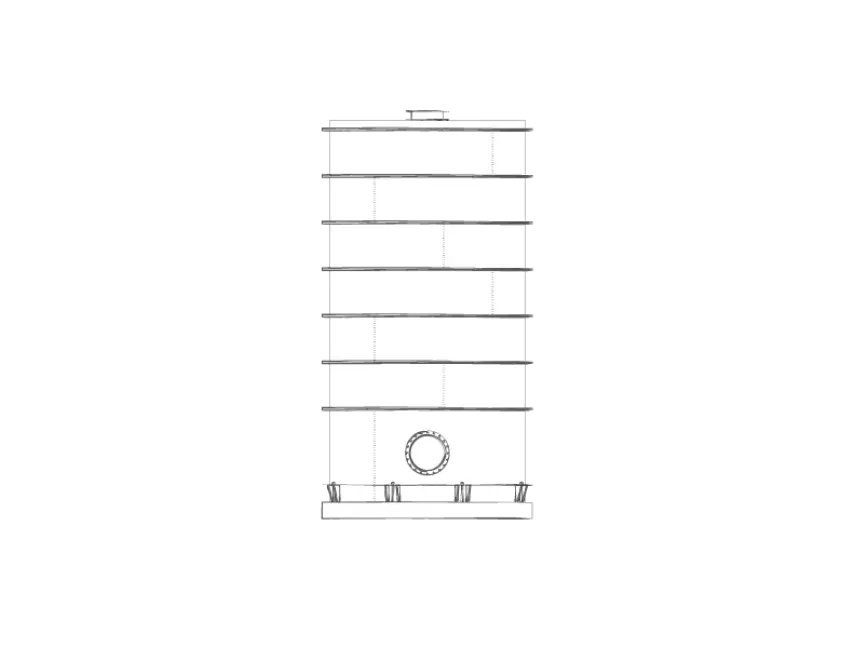 Thermal Energy Storage
A Range of Scalable Solar Thermal Solutions
Whatever your operating environment, Heliogen offers a solution flexible enough to meet the specific energy requirements of your facilities. Whether you need clean process steam, carbon-free power or green hydrogen fuel, you'll benefit from a modular design that enables quick implementation and integration with your operations.
Renewable Energy for Vital Industries
For demanding operations where tough requirements or remote locations make some renewable options inefficient or problematic, Heliogen's clean energy technologies offer a viable solution to decarbonize. Our combination of concentrated solar plus efficient thermal energy storage delivers performance, availability, and scale you can count on.

Developing the first commercial scale facility
Heliogen and Woodside Energy are jointly designing and launching a commercial-scale, single-module 5-megawatt electric (5 MWe) demonstration facility. The project includes research and development, followed by deployment and testing of Heliogen's core technology optimized for electrical power production.
"Woodside has set a US$5 billion investment target by 2030 for new energy products and lower-carbon services. Our collaboration with Heliogen on this innovative technology supports our commitment to building a low cost, lower-carbon, profitable, resilient, and diversified portfolio."
The net-zero future starts now